If you keep your eyes open in the exhibition in the Hunting Lodge Graupa, you can discover a swan symbol at many stations. This marks an exhibit that is particularly interesting for children. You can often try something out here and lend a hand yourself.
Katja Pinzer-Hennig, the head curator of the Richard Wagner Sites in Graupa, shows some of the most beautiful children stations in the video.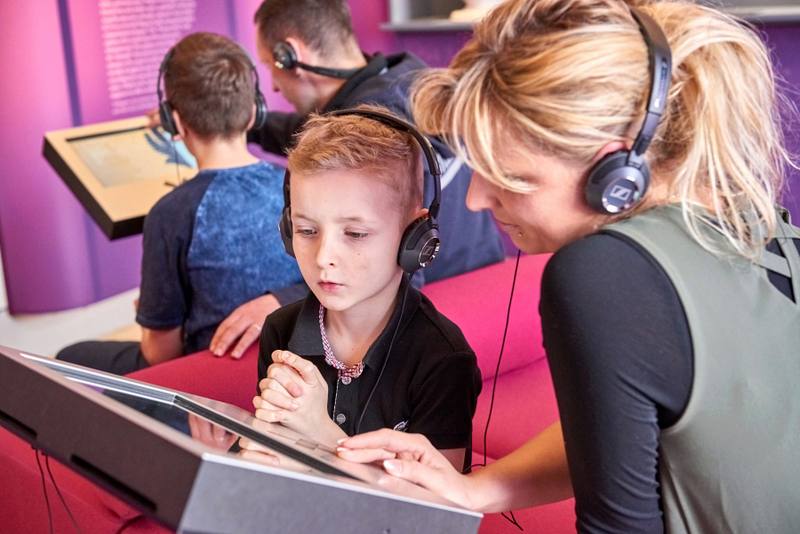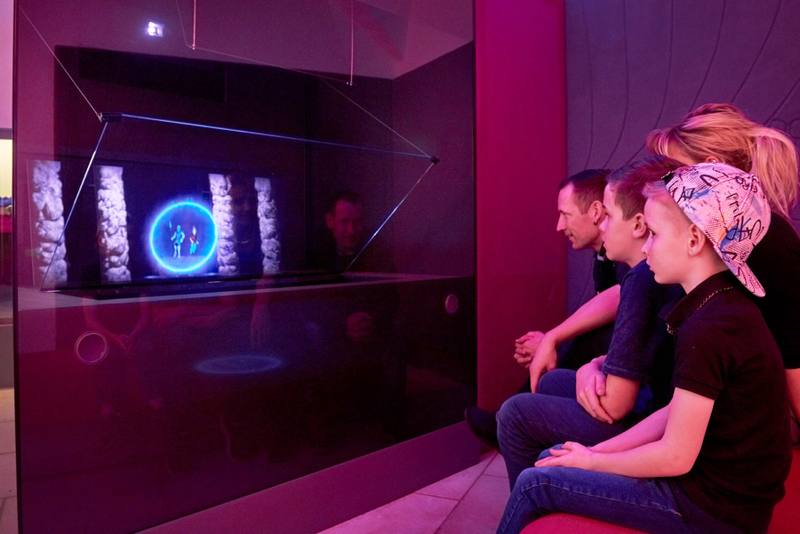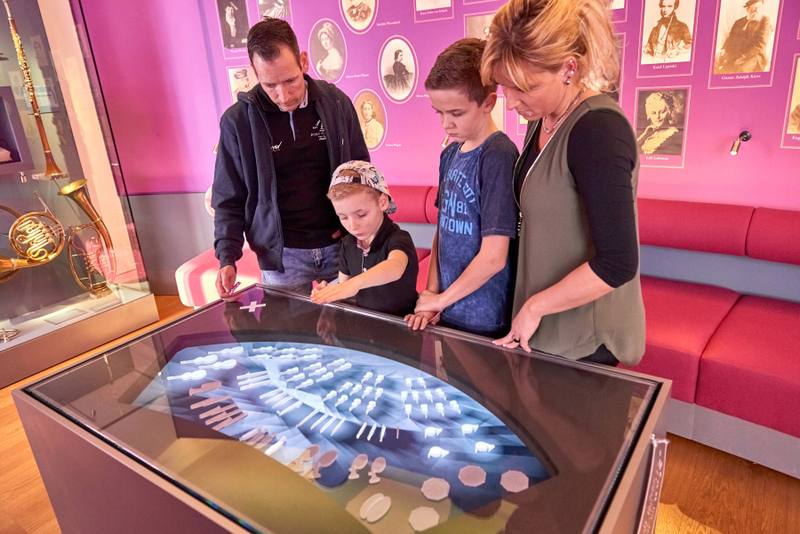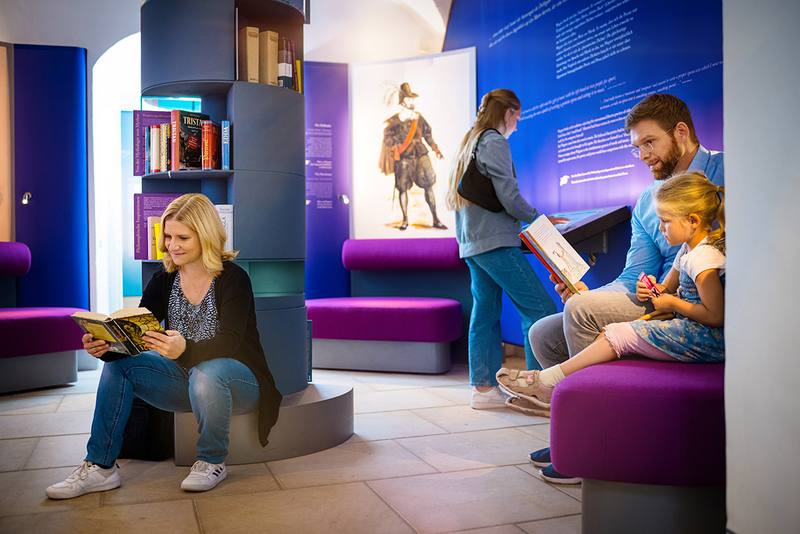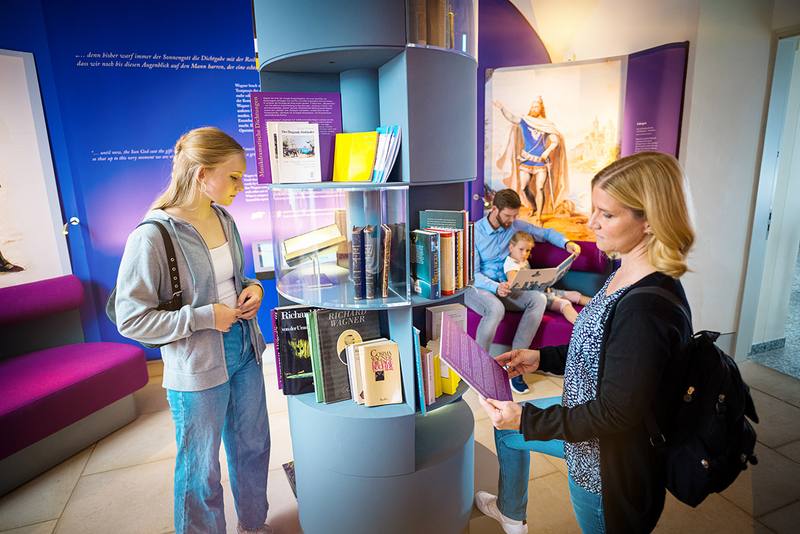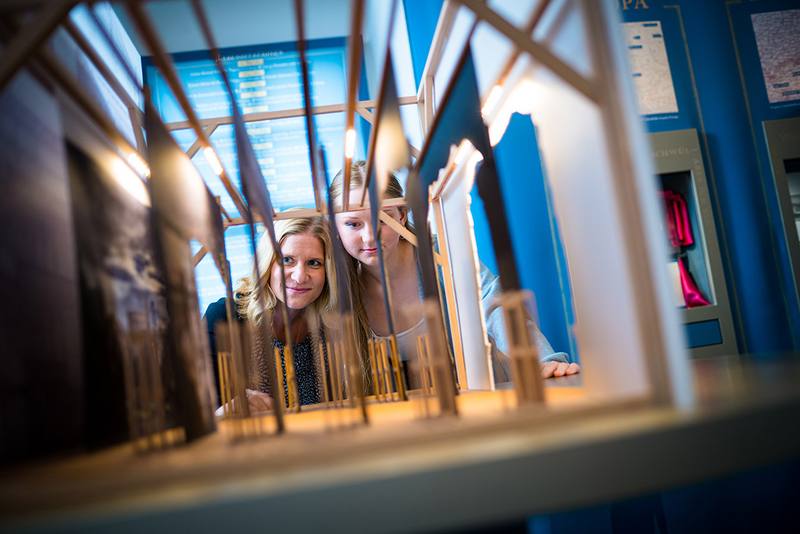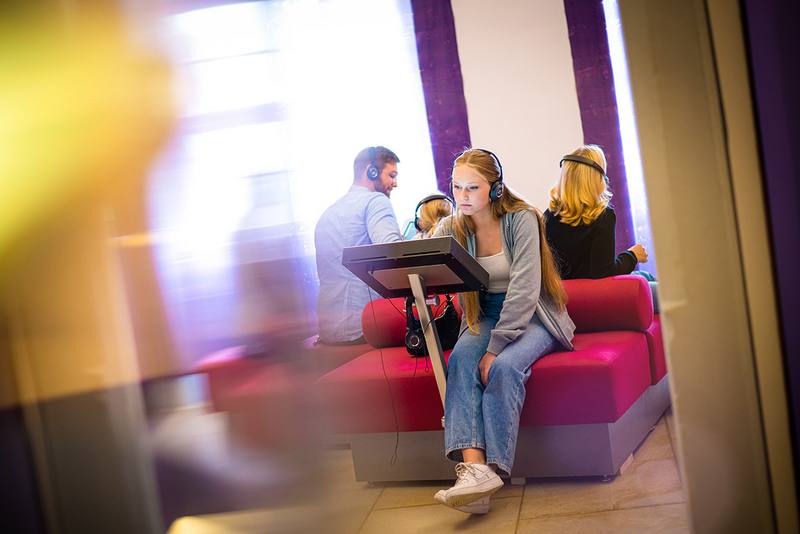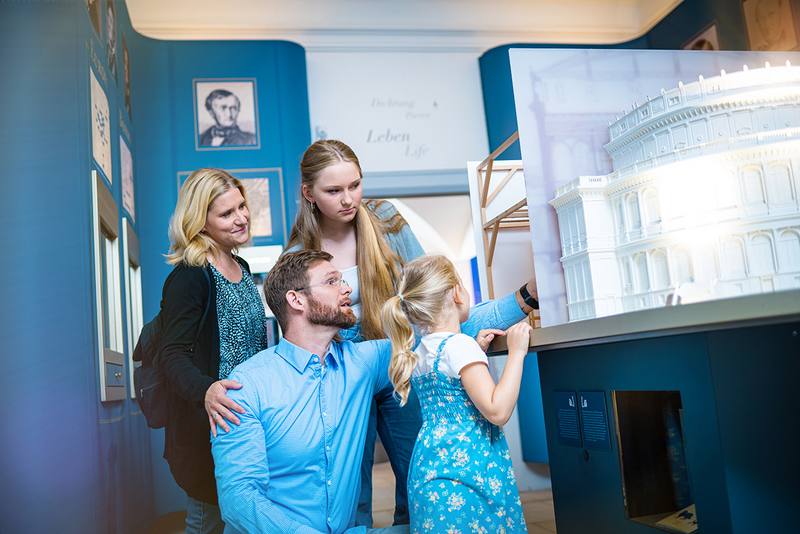 Wagner for the Eyes and for the Ears
Multimedia Museum
Conduct yourself for once – it becomes possible in the virtual orchestra pit. Interactive screens show when which instrument produces which sound and how this is reflected in the score.
Technical and emotional highlights of the presentation are a holographic theater and a virtual orchestra pit, supplemented by audio stations.