As soon as you enter the hunting lodge, musical sequences from Richard Wagner's operas greet you – an atmospheric welcome that sets the mood for the character of the museum.
Richard Wagner Sites Graupa
Permanent Exhibition in the Hunting Lodge Graupa
The color design of the museum in blue and purple tones is also atmospheric, which refers to the fact that Wagner was a highly emotional, lively man of the theater. In terms of content, the focus of the presentation is on the years in Saxony up to 1849 – Wagner's childhood, youth and school days, as well as his years as a conductor in Dresden. Later stages of life and the impact of his work up to the present day are also depicted.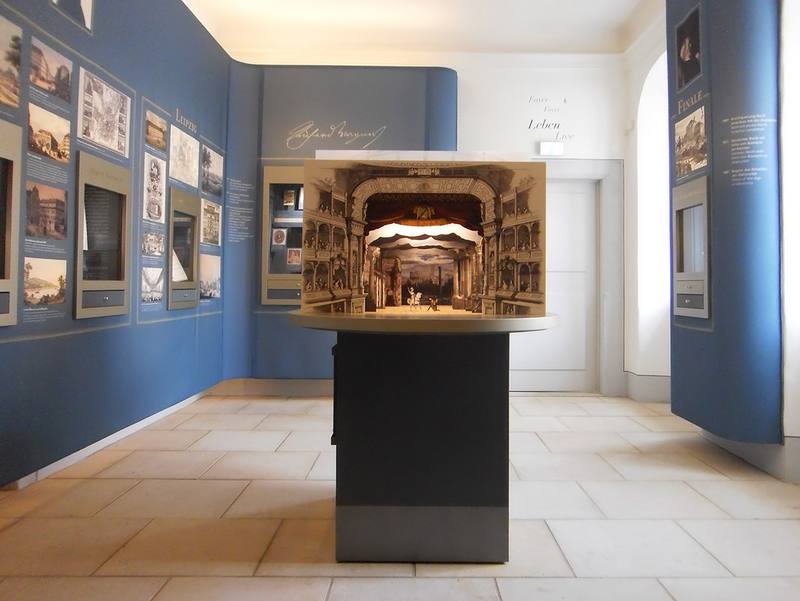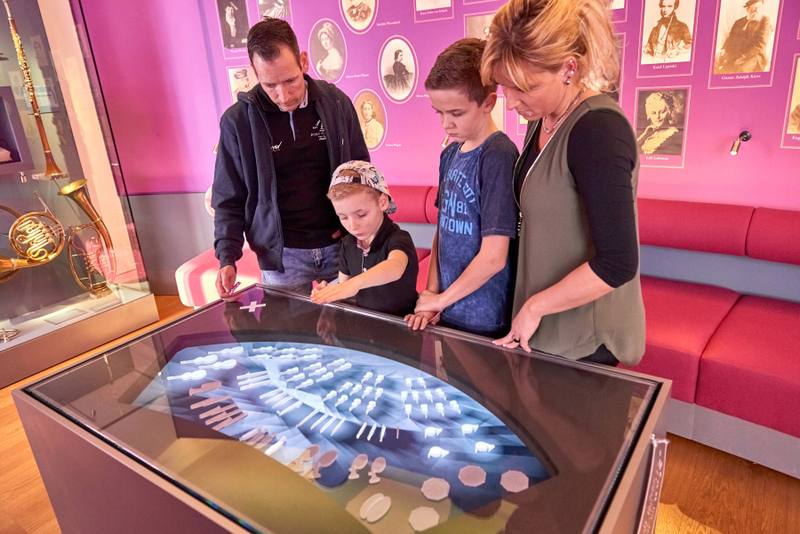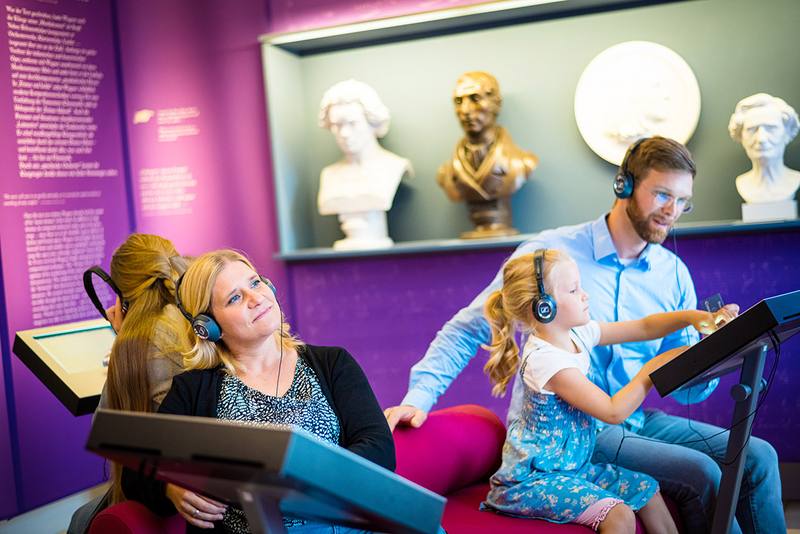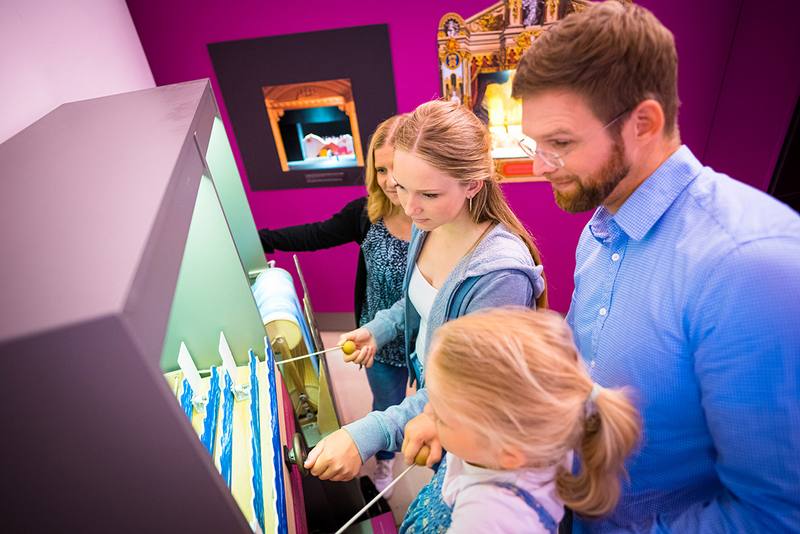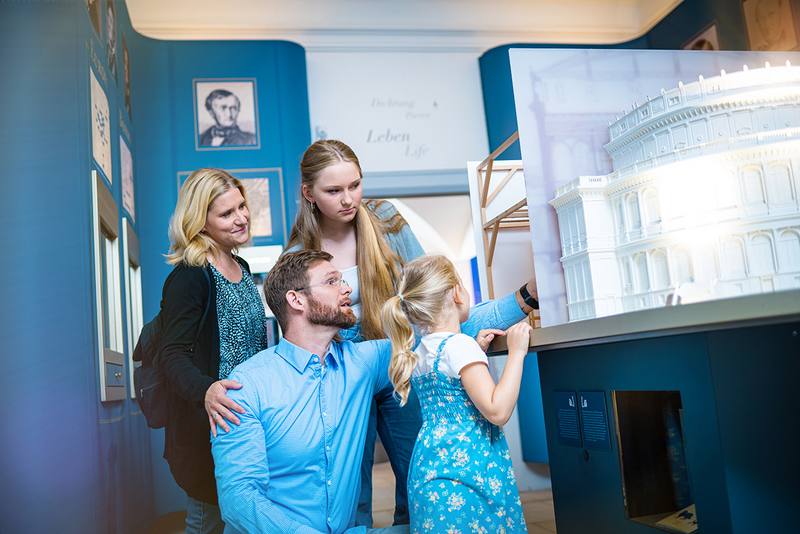 Interesting Topics about Graupa's Hunting Lodge
History of the Hunting Lodge
Read all about the history of the Hunting Lodge and what brought Richard Wagner, Kapellmeister at the Royal Court Theater in Dresden, today's Semperoper, to Graupa for a three-month summer vacation.
Cultural Trail in the Castle Park
The Richard Wagner Kulturpfad (cultural trail), created in 2005 by the local history association Graupa e.V., shows the stations of Wagner's life in the beautiful cultural landscape of the castle park. It offers the opportunity to combine an informative visit to the museum with a relaxing walk through the park.
Wagner Experience Online
360° Tour
Just out of the opening hours?
A virtual tour gives you a first glimpse of the Richard Wagner sites in Graupa.
Videos on individual exhibits allow visitors to immerse themselves.